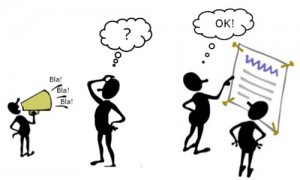 Today's blog entry during Autism Awareness Month looks at design for autistic individuals through the lens of ability, rather than disability. It seems that when considering Autistic individuals much emphasis could be placed on the individual's fears, dislikes and disabilities. This leaves little time and energy to concentrate on an individual's likes, abilities, and inspirations. Finding ways to provide motivation to perform needed tasks is as important, if not more important, than concentrating on the individual's inability or unwillingness to complete the task.
At Bittersweet Farms in Whitehouse, Ohio staff is encouraged to view a client's support plan first in a positive light before considering the negative aspects. This approach has provided an environment of reduced frustration and increased empowerment for autistic clientele. This approach also leaves staff with many positive solutions in resolving a situation that has degraded to frustration or irritation.
One Cleveland-based School for Autism was designed with a well thought-out list of criteria in mind. However, this list of criteria refers mostly to design elements that should be avoided by architects. Elimination of sharp corners, control acoustics, provide lighting sources that do not create a distraction, reduce HVAC noise, and limit stimulation, are just a sample of the design criteria considered for this project. Each of these criteria focuses on disability related to Autism. Instead, perhaps these design criteria should be rewritten to consider abilities. In addition to the above listed design elements that should be avoided,  designers for this project also considered designing spaces for "one-on-one student teacher activities" as well as "allowing children to make autonomous choices"; elements that are far more ability-driven in nature.
Another consideration in designing for ability lies in the belief that many autistic learners are visual learners. How can architects use this ability to better design spaces for these learners? Perhaps instead of thinking about the visual environment as "over-stimulating", designers can consider using visual stimulation as an aid to learning. Visual stimulation could be used to help individuals orient themselves, and find context within their environment.
Knowing what motivates autistic learners can provide a very meaningful guide to designing environments that empower, as opposed to tightly controlled learning environments. We all deserve to function in spaces that appeal to our strengths, and inspire determination to be the best we can be, regardless of "ability."
Thank you ArchDaily for raising awareness of this issue. Find more articles written by Christopher Henry here.
We enjoy receiving your feedback. Please feel free to contact us by email: sasha@bildarchitecture.com