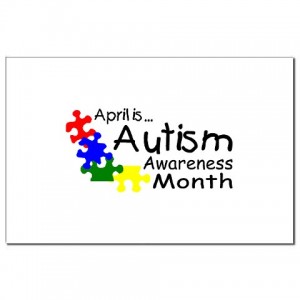 Since April is Autism Awareness month, Bild Architecture has dedicated this month's blog to exploring architectural design theory in designing for Autistic learners. Designing learning spaces for children on the Spectrum is often misunderstood and has come under much debate over the years. Many believe the "sensory sensitive" approach, aimed at providing environments that tightly control sensory stimulation, are the best learning environments for children on the Autism Spectrum. While others believe the "neuro-typical" approach, aimed at providing environments more consistent with the "real world", will be the most beneficial to forward the level of functioning in Autistic children.
Today's blog will touch on the highly debated subject of lighting. The "sensory sensitive" advocates advise us to incorporate limited daylighting and exterior views in our designs, keep ceiling heights low and spatial volumes small, while also avoiding the use of direct fluorescent lighting. The Architecture firm Fletcher Thompson had this to say, "Because of the extreme sensitivity to sensory stimulation clerestory windows and skylights may be counterproductive because shifting patterns of daylight can complicate the visual environment." Many believe that glare, sunshine, and windows with exterior views cause unnecessary distractions in Autistic learners. James Vance & Associates Architects' took a slightly different approach to this theory designing wide window overhangs and high sills to cut down on direct sunlight, while allowing some natural light and views of the sky and treetops.
The "neuro-typical" advocates, in contrast, believe environments should reflect real world situations as much as possible, leaving behind the safe havens that allow further withdrawal. The argument is that individuals with autism struggle with translating skills to unfamiliar environments. High ceiling heights, large spatial volumes, and high levels of daylight with outside views will mimic the colors, sounds, lighting and spatial volumes found in the typical environments we encounter in everyday life. Haverstock Associates of London tried to strike a balance by bringing bright daylight in through north facing skylights and large windows, thus providing daylighting without the harsh shadows and contrasts resulting from direct sunlight. Aitken Turnbull of Scotland designed a space flooded with bright sunlight, and floor-to-ceiling windows with a view of the play area outside.
The "neuro-typical" argument goes on to include the welfare of the staff. Sunlight and exterior views have long been thought to increase productivity and reduce sick days for employees. Some believe the advantages of a healthy and happy staff may outweigh the disadvantages of increased sensory stimulation in Autistic individuals.
Nearly everyone can agree that individuals with Autism require an educational program which is consistent, and focuses on repetition and structure. As architects, we strive to design spaces to help students and staff best accomplish these goals. At Bild, we suspect that in working with students with autism, there are times when both the "sensory sensitive" and "neuro-typical" approaches would be warranted. It seems that environments geared towards learning of new skills might use the sensory sensitive approach, while environments geared towards application of those skills could use the neuro-typical approach. The increasing amount of research and awareness surrounding autism will help to close the gap on the debate between the two approaches, resulting in more cohesive environments for everyone involved.
Thank you ArchDaily, for raising awareness on this topic. Christopher Henry's article "Designing for Autism: Lighting" can be found here.
We enjoy receiving your feedback. Please feel free to contact us by email: sasha@bildarchitecture.com