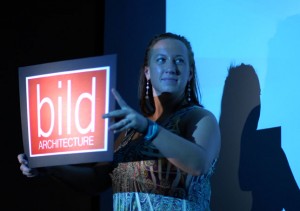 Bild attended the 16th volume of Pecha Kucha Portland yesterday evening! Pecha Kucha was started in 2003 in Tokyo by Klein Dytham Architects. PK was conceived as a place for designers to meet, network, and showcase their work in public. PK's format, 20 slides x 20 seconds each, encourages concise and interesting presentations while allowing several designers to present in a single evening. PK Portland's summer event, held July 21st 2011 at the Portland Public Library, turned out to be another fabulous success for the presenters and the audience!
This summer's presentation line-up included: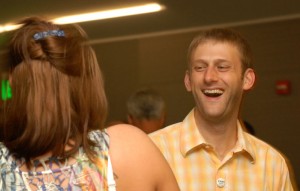 Evan and Sasha have served as board members for Pecha Kucha Portland since the summer of 2010. Evan presented his architecture work at the very first PK Portland on October 12, 2007. Evan's presentation compared the public spaces he encountered while studying abroad in Florence, Italy to those in his college thesis "A Students Realm, A Place to BE at Roger Williams University" . Evan and Sasha co-presented their work on "Vegetable Sculpture" at the February 2010 PK Portland, and later MC'd the October 2010 event. Bild is proud to serve as a "flashlight" sponsor and board member for such a wonderful organization. A big thanks to PK Portland's biggest sponsor the Maine Center for Creativity. PK Portland's next event will be held at SPACE Gallery on October 20th, 2011. Hope to see you there!