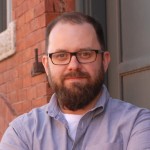 Eric Wittman is an Architect with Bild Architecture. Licensed in 2013 his professional design experience includes retail, medical, commercial, financial, multi-family, historic preservation and large scale development projects. Working at every step of the design process he can assist clients with site planning studies all the way to construction administration.  He believes in the positive effect architecture can have on the community and enjoys working on projects with that in mind.
Kansas State University – College of Architecture and Design – Bachelor of Architecture 2006
State of Kansas License – 2013
NCARB Certified
Memberships
Portland Society for Architecture, Member
American Institute of Architects, Member
Architalx, Board Member
Awards and Recognition
2015 Wichita Business Journal – 40 under 40
2014 President of AIA Wichita
2007 Wichita Transit Hub Design Competition – Winner
2006-2008 Associate Director – AIA Kansas
2006 – Venice Biennale – House of Dance and Feathers Project – New Orleans
2005 Bayer Stone Competition – Honorable Mention
Past Positions
Spangenberg Phillips Tice Architects – Architect
Shelden Architecture – Intern
Framework Design – Intern
Hanna Gabriel Wells – Intern
Interest include; Photography, Blogging, Antique Bicycles, Red Wing Boot Care, Vinyl Records, Local Breweries, Mid-Century anything, Sketching and Collecting Blue Pens.