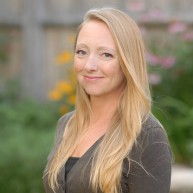 Sasha Salzberg is a principal and co-founder at Bild Architecture. Sasha came to enjoy service business ownership when she created Sasha Salzberg Photography in 2001. Sasha's talent for photography, and savvy business sense enabled her to be successful in a business that served her creative spirit, as well as satisfied her enjoyment for working with people. Bild Architecture was a natural progression for Sasha.
Sasha's work with Bild is largely related to business development and client relations. Sasha also plays a role in project visioning. One example is Bild Architecture's involvement in Portland's Greenleaf Street Redesign project. The Greenleaf Street Redesign is an initiative put forth by community stakeholders to re imagine a neighborhood street that has experienced the damaging effects of Urban Renewal. While studying planning at the Muskie School of Public Service, Sasha implemented current planning principles and strategies and brought community engagement to the forefront of Bild's visioning process. The City of Portland was awarded CDBG Grant funds in 2016 for work on Greenleaf Street to be completed by 2018.
Sasha is also no stranger to volunteer work, and enjoys pitching in whenever time permits. Sasha acts as Board Treasurer for the Portland Society for Architecture (PSA). Sasha is currently working with members of PSA, Creative Portland and GrowSmart Maine to present community forums relating to Portland's housing issues.
Sasha's enthusiasm for architecture and community is felt around the office and her friendly and outgoing personality encourages conversation. Sasha enjoys talking business and believes relationship building to be an important mechanism to business development.
Education
University of Southern Maine
BS Business Administration, Entrepreneurship concentration
Magna Cum Laude
University of Southern Maine, Muskie School of Public Service
Current study: Planning and Community Development
Current Membership and Volunteer Positions
Portland Society for Architecture, Board Treasurer
Challenge of Change, Planning Committee
Relevant Experience
TFH Architects, Director of Finance and Marketing
ttl-Architects, Marketing Consultant
Sasha Salzberg Photography, Owner
More about Sasha
Interests: art, photography, dance, painting, gardening & travel
Free Time: spent with family,  friends, and my favorite pets
Recent Training
ADA Standards for Accessible Design
Town Design