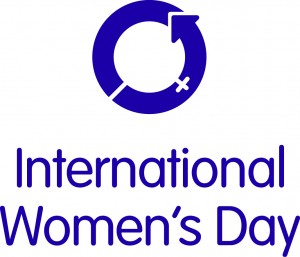 Written by Audra Wrigley 
Today is International Women's Day, and to mark the occasion, I wanted to share some of my experiences as a women in the field of architecture. I was raised by extremely tolerant parents who always told me that I could be anything that I set my mind to.  Therefore, it was no surprise when I decided at a young age that I wanted to be an architect. At the time I made this decision, I essentially lived in a vacuum with no sense of the gender inequality awaiting me in the real world.
My first experience of gender discrimination as it pertained to architecture actually occurred when I was only a junior in high school. Architecture had stirred my interest years prior, and I was in the process of applying to architecture schools. I was enrolled in an introduction to architecture course consisting of a semester of design, drawing, and physically modeling a residential home. I was one of only two women in the class, and one day the other girl was having some difficulty constructing the roof of her model. She called over the teacher for assistance, and I overheard him say to her "this is why women shouldn't be architects". I am still amazed that in 2004, these words could be uttered by a person responsible for shaping young minds.
Despite my teacher's declaration, I went on to receive two degrees in architecture before beginning my professional career at an architecture firm. Once again, I found myself faced by the glaring gender disparities of the workforce. Often I would be the only woman in the room, but it would feel like I was either totally invisible or had a spotlight shining directly on me. Unfortunately, I can't say that these feelings have completely diminished as my experience grows. I still find that some men avoid shaking my hand upon greeting and appear to not be listening when I speak. I also can't avoid stepping onto a job site without feeling workers' eyes burning a hole through my back. I know that these occurrences are not unique to female architects, but the under-representation of women in architecture only acts to perpetuate this gender bias.
I recently gave birth to my first child and returned back to the work force. While I am aware that it will be challenging to meet the demands of my chosen career while adjusting to my new role as a mother, it is critical to me to keep advancing my architectural career. Today and every day I stand in solidarity with my architect sisters. Together we can bridge the gap, shatter the glass ceiling, and shape the world!  
As of 2013, only 43% of U.S. students enrolled in accredited architecture programs were female, according to the National Architectural Accrediting Board. When it comes to practicing, licensed female architects, this number drops down to 18% women. Not only are more men architects than women, according to the U.S. Bureau of Labor statistics, female architects earn 20% less than male architects.