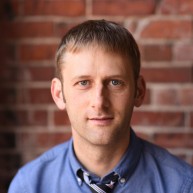 Evan is co-founder and principal of Bild Architecture. His experience in the practice of architecture and in advocacy has led him to the strong belief that good solutions come from a holistic approach to project planning and management.
From the initial napkin sketch to the final execution of a window detail Evan understands the need for attentiveness and vision in architecture. Evan's strong understanding of the construction process informs the daily decisions he makes in the office.
With clients, Evan focuses on good communication and careful organization to build strong relationships based on respect and vested interest.
Certification and Education:
Maine Licensed Architect
NCARB Certified
Eden Alternative Associate
Roger Williams University, BArch 2006 Valedictorian (Music Minor)
Current Membership Positions:
Portland Society for Architecture, Board Member
American Institute of Architects, Member
Portland Housing Authority, Board Member
Awards and Recognition:
2011, Portland Society of Architects, Featured Memeber
2009, Portland Society of Architects, Unbuilt Architecture Award – Intern
2000, Boy Scouts of America, Eagle Scout
Past Positions:
Port City Architecture, Project Manager
City of Westbrook, Planning Board
Hugh O'Brian Youth Leadership, Corporate Board
Sasha Salzberg Photography, Photographer
Minerva Partners, Data Analyzer
Roger Williams University WQRI FM, Radio DJ
Portland Museum of Art, Facilities
Pizzagalli Construction, Laborer
Even more about Evan:
hometown: Westbrook, Maine
sport: Ultimate (Frizbee) player
art: singer, poet, dancer
travel: studied abroad in Florence
teaching: construction and materials tutor
commute: walking and bus when possible
pets: two cats and a dog
music: anything local in Portland
outside activity: hiking