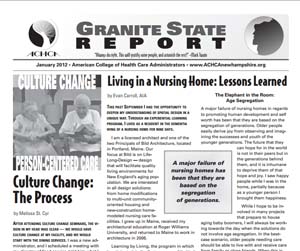 Bild's Evan Carroll has published an article in the Granite State Report titled Living in a Nursing Home: Lessons Learned.
This is the first publication in which Evan discusses his conclusions from living in a nursing home in detail.
Evan talks about his experience at the Home, as well as tips for improvements. You can find the full article by clicking here.
We enjoy receiving your feedback. Please feel free to contact us by email: sasha@bildarchitecture.com