Written by: Jacob Wheeler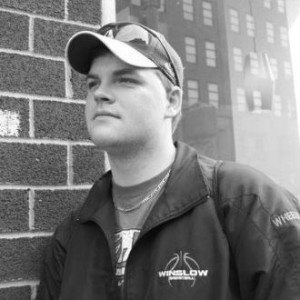 Growing up as a small town boy in Winslow, Maine,  who loved legos and building models, my dream has always been to someday design 'real life' buildings. From pillow forts and popsicle stick houses, to laser cut models of my own designs, my passion for architectural design has continued to increase. I have gone from drawing squares and rectangles on paper in first grade, to sketching perspectives and drafting floor plans in high school to computer rendering complex buildings in college. Now, I am extremely fortunate to be working for Bild Architecture, doing a variety of important architectural tasks. I am now able to bring my passion for architecture and construction all to use, in a great environment, with Evan and Sasha.
My love for architecture led me to attend Roger Williams University in Bristol, Rhode Island. In May, I graduated with a Bachelor of Science in Architecture and a minor in Construction Management. Although a great amount of information is taught at architecture school, there are a few key factors that often slip past students. For me, these factors became a large part of how I designed. During my four years at RWU, I focused my design work around client needs and constructability. Client relationships and constructability are often forgotten about in school and ultimately become two of the biggest factors when becoming successful in this industry. While it is great to design modern buildings with great architectural features, it is most important to think about the clients' needs and how to give them the best outcome for their contributions.  While working at Bild Architecture, I have been able to further this goal. Evan and Sasha focus on what is best for the clients and work closely with their clients to give them the best possible outcome.
In an attempt to thoroughly understand the Architecture industry while in college, I minored in Construction Management. This combination gave me 'the best of both worlds'. For me, taking Construction Management courses meant strengthening my career goals. Rather than just designing buildings, I understand how buildings come together. Working closely with Evan, has taught me many valuable lessons on building details and the necessities of building construction. In addition, the ability to attend construction site visits has provided me firsthand experience with the construction process.
As the summer progresses, I am thankful to have this close relationship with Evan and Sasha at Bild Architecture. I look forward to learning many more valuable lessons as I pursue my Masters degree in the fall and continue my journey towards becoming a licensed Maine architect.