Written By: Jesse Patkus
Dance floors and drafting tables: My journey into the field of Architecture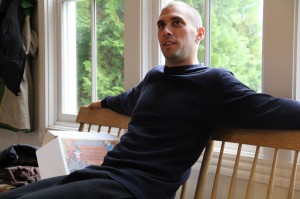 For years and years all I wanted to do was dance. For me, learning to dance was like a puzzle. A competitive puzzle. A way to express myself while fulfilling a need for physical activity. Bboyin, or "breakdancing" as it is commonly referred to, was the love of my life. From the time I was a teenager with professional aspirations, to the weekly open practice sessions that I continue to host for kids who share the same dreams that I once did, dance has been a constant. I spent countless hours on the dance floor in search of something. To be understood. To express an idea or an emotion and have others understand the idea and validate the feelings that drove it was intoxicating. For me dancing was about communication. It was about sharing parts of myself with others and learning everything I could about them. It was a language!
Fast forward ten years and I find myself on a different yet somehow familiar path. I have an opportunity to work at Bild Architecture while pursuing my degree in architecture from The University of Maine at Augusta. This opportunity has proven to be a wonderful experience. I have learned in a short amount of time that architecture is its own unique language. Architecture can have a profound impact on a community and the people who live in it. It can support activities that bring about positive change. And like dance, it can create an understanding of complex ideas.
While I admittedly still long for a time when I could dance with the reckless abandon that only youth can endure, I am extremely excited for the future and the passion I feel for architecture. I look forward to growing with Bild Architecture and learning to help others communicate their ideas through the built environment.