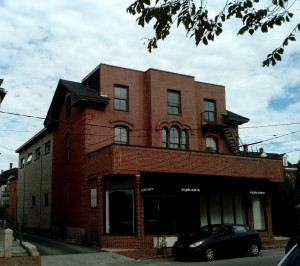 This Portland Press Herald article recently covered Bild's newest project at 273 Congress Street.
Bild has been hard at work on the East End Lofts, a condo conversion and retail space at the top of Portland's historic India Street neighborhood. Bild is pleased to be working with Clean and Simple Living's Kevin Dwyer and Scott Pearce, as well as Tom Landry and the team at Benchmark Residential and Investment Real Estate.
If you are interested in a Loft take a look at East End Lofts' website.