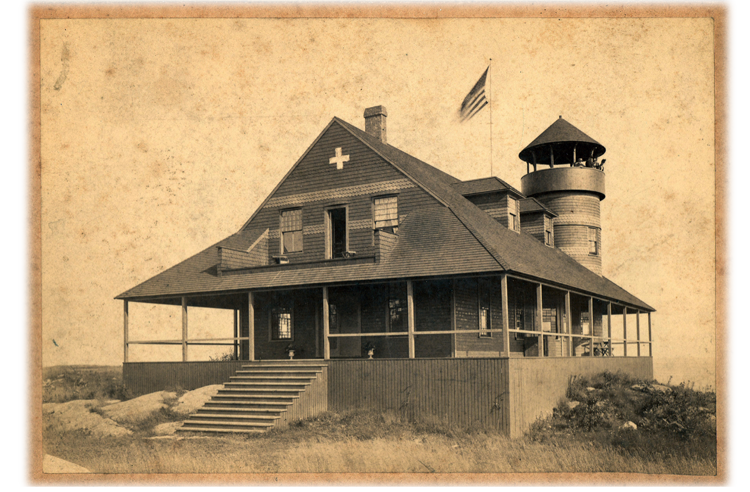 Last spring I completed the "Portland History Docent" training course through Greater Portland Landmarks. This summer, I am volunteering my time to lead tours and answer questions at the Fifth Maine Regiment Memorial Hall on Peaks Island. The museum houses exhibits focusing on Maine's role during the Civil War, as well as Peaks Island history.
The building was built in 1888 as a reunion hall and summer cottage for the Fifth Maine veterans and their families. The Queen Ann style building, designed by Portland architects Francis Fassett and Frederick Thomson, features post and beam construction, a tower on the south side and a 10' covered piazza surrounding the entire building.  The hall sits on donated land and was constructed by the veteran's themselves. Funds for construction of the building were raised by selling stained glass Memorial Window panes bearing the names of the veterans of the Fifth Maine's 10 companies. The building was used as a summer retreat by the veterans, their families and decedents until 1948. In 1954, the hall was conveyed to the Fifth Maine Community Association who preserved the building as a civil war museum. In 1978 the hall was added to the National Register of Historic Places, and recognized in 1984 by Greater Portland Landmarks.
If you've never been, plan to visit the Fifth Maine Memorial Hall next time you visit Peaks Island. Be sure to bring a bag lunch and enjoy a picnic on the back porch overlooking whitehead passage and the open Atlantic.