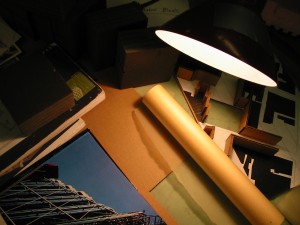 I've had a few conversations recently about my work, and I've noticed that not everyone knows what architects DO! If you've ever been curious about what architects do, I hope that this post will help. First, here are a few common misconceptions about architects:
"Architects build and construct buildings"

– Architects only DESIGN buildings and this is typically done using, pencil, paper and computer software. A contractor or builder is hired to physically construct the building out of bricks, mortar, wood, steel, concrete and many other materials.

"Architects produce a product for their clients"

– Architecture is a professional practice that provides a service to a client. Architects create drawings that guide the construction process, but these drawings are provided as part of a professional service that could also include consulting about project planning, management, construction or energy conservation.

"Architects are not needed if you have a good builder"

– First of all, many local regulations expect architects to be involved in construction projects, just as lawyers are expected to be in courtrooms. Also, architects have years of experience and professional training specifically geared towards creating value for a client. Architects can provide value in many ways including: resale value, energy efficiency, cost per square foot, speed of construction and last but not least, aesthetic beauty.
-
So at a minimum, architects provide design services to people (clients) looking to build something. Architects often classify their projects as "residential" and "commercial."
For a residential client,  design services almost always include the layout of the rooms in the house as well as drawings showing how the house will look from the street. The architect is also often involved in designing the walls and roof of the house to be energy efficient, and is often involved in choosing interior finishes like counters and floors. Once the owner and the architect have agreed on a design, drawings showing the design are finalized and used by a builder to build the house. The architect may work with the builder throughout construction, to make sure the design works well for the builder and the owner.
-
Architects also have commercial clients. This generic term refers to clients that could be for-profit companies, non-profit organizations, institutions or governments. There is an almost limitless list of services that an architect can provide to commercial clients, and design services can be much more extensive than those for a residential project. Typical design services for a commercial client include:
layout of required rooms and organization of stairs, elevators and hallways,
design of wall, roof and foundations to protect building interiors from rain, wind, sun and temperature,
coordination of structural systems, plumbing systems, air handling systems and any other building systems,
design of building exterior, including the shape of the building and the materials,
design of building interior, including finishes, colors, cabinetry and bathrooms, and
management of sub-consulting design team that includes engineers and other designers.
-
In addition to design services, architects can provide many consulting services for both commercial and residential clients, such as:
helping the client determine the number and size of rooms that they need (programming),
assisting the client and the contractor with interpretation of the drawings during the construction process (construction administration),
guiding the client through required permitting and public hearing processes,
producing drawings and other graphics used to raise money for the project,
helping the client choose a contractor based on their particular needs (bidding), and
creating and coordinating documents and manuals that are handed over to the client when the building is completed.
-
In short, architects help their clients by looking at their construction project in its entirety. Architects can be thought of as executive managers who lead the design of a project as a representative of the client. Here AIA Vermont describes this well:
"Architects are trained to solve problems creatively and within your budget. They know how to reduce building costs, decrease energy needs and increase future resale value through good design. They look beyond your immediate requirements to design flexible, efficient buildings that will adapt to your changing needs." (AIA of Vermont)
-
Further Resources:
AIA: Questions to ask an architect, webpage – This list of questions is a great simple start to help you think about how to relate to an architect.
AIA: You and Your Architect, booklet – This booklet is definitely worth printing. One of my favorite pages is page 8, where you can find a list of services provided by architects.
AIA: How Design Works for You, website – If you feel like exploring a website for awhile then check this one out. There are some case studies about clients and architects.