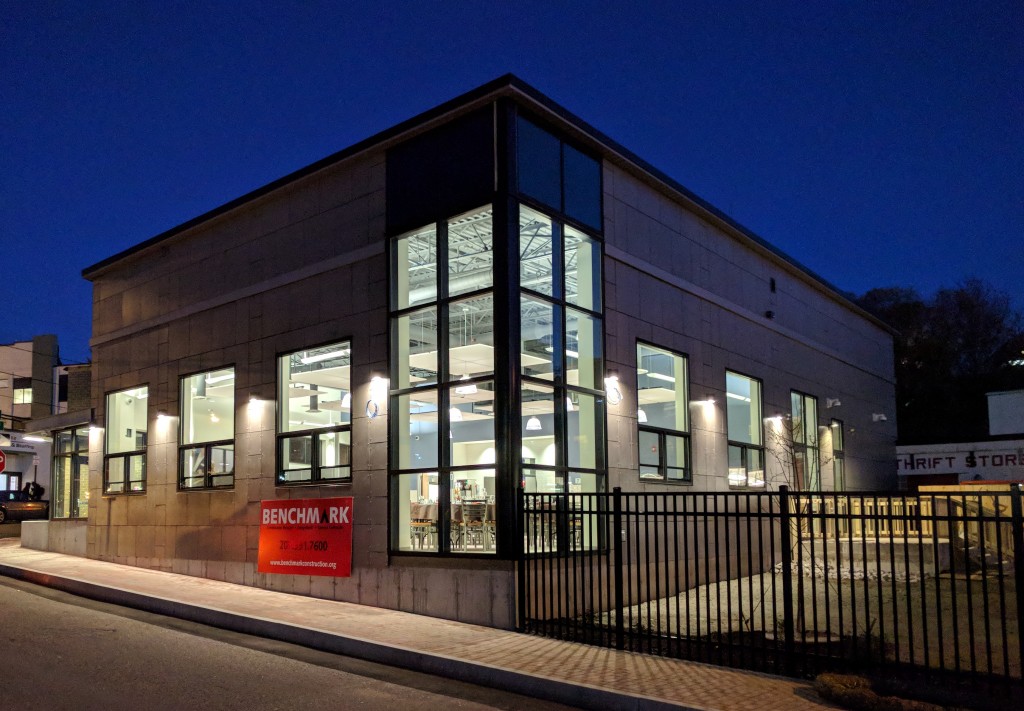 In early 2015, The Salvation Army approached Bild Architecture to design a 4,000 square foot dining hall addition to serve their Adult Rehabilitation Center (ARC) located on Preble Street in Portland, Maine. The addition would replace the existing outdated dining space located on the third floor of the facility, and the existing dining space would be divided and converted into a community room and a two-bedroom apartment to be utilized by Salvation Army commanders.
Portland's Adult Rehabilitation Center houses 70 male residents at a time, with the purpose of assisting the men to recover and reintegrate with their communities through work therapy, counseling, and spiritual guidance.
Multiple locations on the ARC site were considered before settling on the corner of Preble and Lancaster streets. The current location takes advantage of the existing thrift store parking lot, which is no longer in use since the thrift store has been closed. The location provides a large outdoor space to be revitalized into a privately screened court yard and picnic area acting as an outside extension of the dining hall.
The proposed design for the dining hall addition will be integrated into the first floor of the existing building while maintaining the current security requirements of the ARC. In light of the security requirements of the ARC, the challenge arose of how to engage the surrounding urban environment along Lancaster and Preble Streets. This engagement was achieved through varying fenestration and building materials, as well as the inclusion of an accessible entry at the corner of the two streets.